Welcome to the future, little web site
The foundations needed some shoring up, but the front end is still sitting pretty.
Mike and I have been partners on and off for about 20 years (cough); sometimes as Monkey Do working for clients like Scientific American or A List Apart or Type Network, sometimes as independent contractors, and sometimes as co-workers at various agencies or media companies. I feel lucky to work with someone who shares my professional values — build attractive, usable web sites using standards-based tech.
Our very first collaboration won a SXSW Award for Best CSS. (It may have been the first year they gave that award out; CSS had just had its tipping point in terms of both developer and browser support.)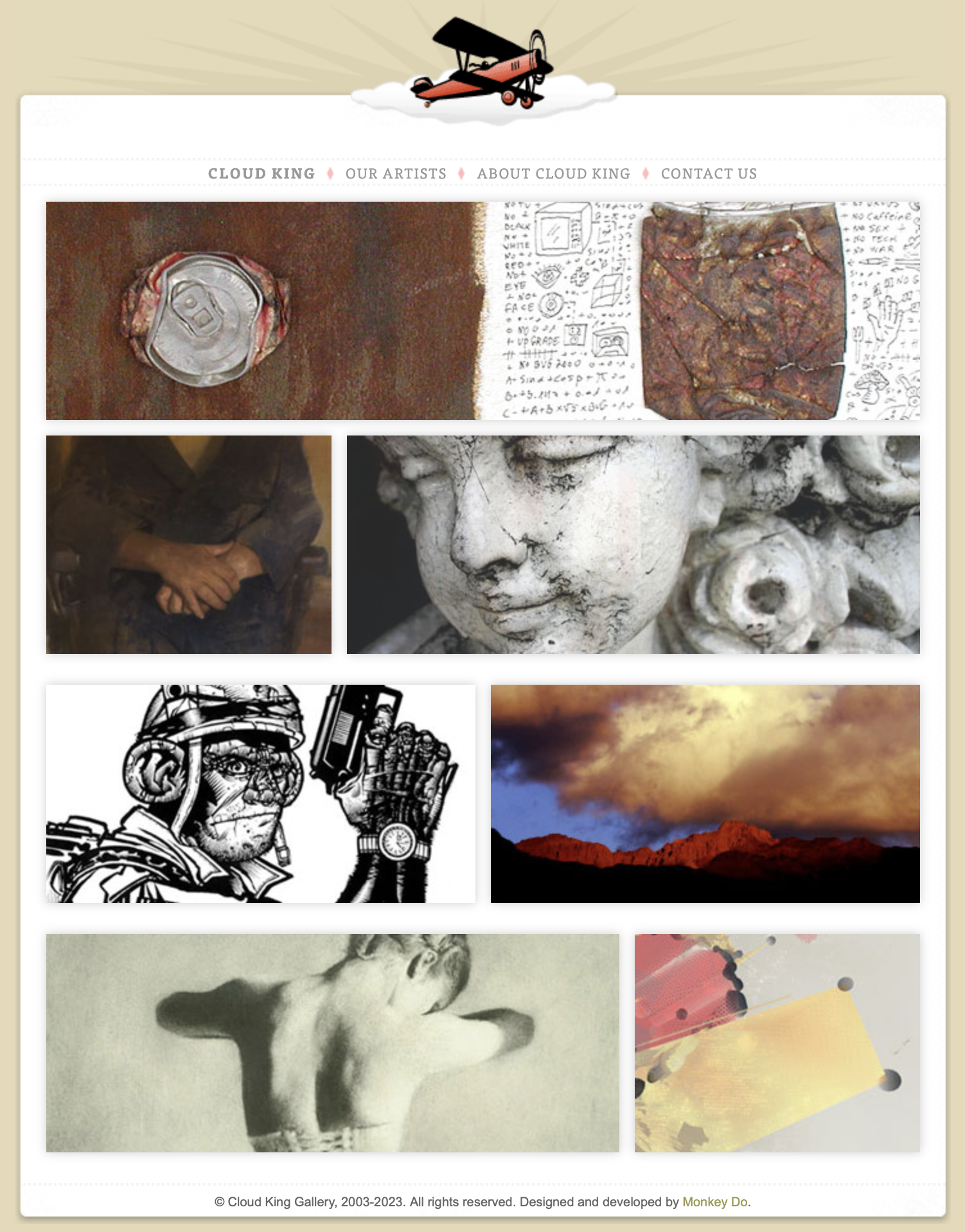 The web site you're reading now was built way back in 2013, to replace the one we built in 2004 when we formally became Monkey Do after winning a daunting project to build a brand new web site for Seed Magazine, which then turned into a long-term gig working for Seed, leading to the development of ScienceBlogs which became the world's largest collection of science bloggers (and eventually sold to National Geographic).
Both sites ran on MovableType, which was rock solid and served us well but I think we were participating in its last days. WordPress and other PHP-based systems were shouldering their way to the fore.
ExpressionEngine, Perch, Craft, Drupal — we've worked with a ton of different systems, but we always land back on ExpressionEngine for its near-total power over modeling your content.
This particular version of our site has run on ExpressionEngine since day one, and still does. It's been stable for a full decade until our web host rightfully decided they didn't want to deal with PHP 5 any longer, so I took 3 or 4 hours this week and made the update from EE2 to EE6 running on the latest PHP 8.
But I'm not touching the front end. It looks as good as ever, and while we may be using jQuery in some places we never would now, it still works.
Mike and I are not working together as Monkey Do at the moment, but there's a good chance we'll come back together for the odd project now and again. (Hopefully, for a new business we've been trying to get off the ground that brings us back to our blog network days…)